Inline with what other bloggers are doing over the coming week or so, leading up to the new year, I've also decided to do a personal list of the best books of 2010, for me. I hate making lists, as I find it very hard to prioritise novels over others, when they are both very good. So I've decided to use catergories to make it a little easier! Fantasy gets more than one book, as I'm quite wide read in it and it's a huge genre. Links to my reviews. So, here goes!
Best Fantasy novels of 2010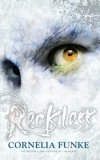 Reckless ~Cornelia Funke
This is an amazing new novel by star German author, Cornelia Funke. I was surprised to find this as beautifully written and as wonderful as the Inkheart Trilogy. Plus, it isn't your normal epic fantasy; Funke weaves some delightful fairy tale twists into this great novel. Well worth a read.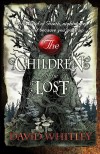 Children of the Lost ~David Whitley
When I read this, I was astounded by David Whitley's ability of writing. He's only in his twenties, and Children of the Lost reads like something written by an author with years of experience. Set in the land of Agora, this is a plot and character driven novel, sequel to the first book, The Midnight Charter.
Best Supernatural novel of 2010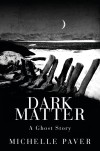 Dark Matter ~Michelle Paver
Michelle Paver is famous for writing fantasy stories set in the stone ages, but not ghost stories, but she hits the genre head on. Dark Matter is a tense, spooky 20th century encounter with all that is supernatural. Her style is flowing, easy and incredibly engaging. Just one tip: don't read this after dark!
Best Action novel of 2010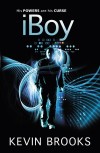 iBoy ~Kevin Brooks
Once you get past the make-believe element of this novel at the start, iBoy becomes a ravaging read full of action, edgy  characters and love. This is a gritty read from Kevin Brooks, who has some interesting novels under his belt. Well written, reasonably short and very exciting.
Best Horror novel of 2010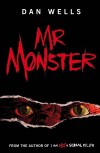 Mr Monster ~Dan Wells
Mr Monster is the second book in the John Cleaver trilogy, and is filled with fascinating characters and plot. This is by far a character driven story, although plenty of action occurs. It's almost psychological in its explorings of sociopathy. If you read only a few books in the coming year, make this and its predecessor two of them.
Best real contemporary novel of 2010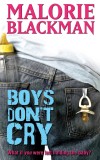 Boys Don't Cry ~Malorie Blackman
It's hard not to expect a thrilling read when you open a Malorie Blackman book- and Boys Don't Cry doesn't disappoint. Filled with a multitude of overly realistic characters, this is by far one of my favourite teen drama type stories. Writing is, as you would expect from a critically acclaimed author, spotless. If you're not convinced, go read my review.
Best Comic Fantasy novel of 2010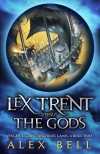 Lex Trent Versus The Gods ~Alex Bell
I don't read much comic fantasy, but Alex Bell has made me a fan. Once you can get past the glaring punctuation/grammatical mistake in the title (gods should by uncapitalised, as it's not one God but many. I have a niggle for these things, you see!) Lex Trent Versus The Gods is filled with humour and wonderful characters. For Alex Bell's first YA novel, this is very good.