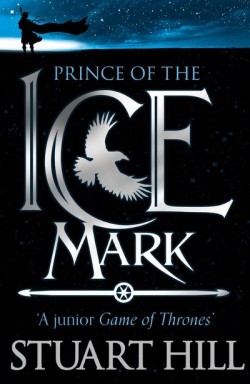 Synopsis:
When his brother, the King, is killed in battle, Prince Redrought must rally his people and learn to defend the tiny country against supernatural invaders \- werewolves, vampires and zombies. Redrought must take the fight to enemy territory, The-Land-of-the-Ghosts, and it's there he will fall or stand for ever in the legends of the Icemark as King Redrought Athelstan Strong-in-the-Arm Lindenshield, Bear of the North.
...show all
Stuart Hill returns to the Kingdom of the Icemark in Prince of the Icemark, a setting that first bought him many favourable reviews and engaged readers in 2005 with the release of The Cry of the Icemark. It's chronological successor, though in terms of story it is its predecessor, Prince of the Icemark retains the original trilogy's ambience of fantasy politics that unites many small nations against a larger, common enemy: this time Their Vampiric Majesties, who have decided that the Icemark really must go. Red-haired girl Thirrin is replaced by her equally young father King Redrought who attempts to broker unions and thaw (pun intended) relations between the ice-locked land and its neighbours.
It is its similarities to The Cry of the Icemark will either make or break it for readers – the lack of a new story will be welcomed by some and frustrate others. Still, Hill's fantasy world is as diverse as ever, escaping common traps of elves, dwarves and orc-inspired creatures. A good read but I'd still start with The Cry of the Icemark if you haven't touched this series yet.