Picking your favourite book for the year is never easy so I always like to pick several favourite books, each for a different category. I may be a bit late (is it February 2013 already? How time flies!) but 2012 has been a great year for books and I've found some really good 'uns that I heartily recommend to you. You can also check out my favourite books for 2011 and 2010.
Best Bildungsroman

Why We Broke Up by Daniel Handler aka Lemony Snickett
This is a wonderful book all about the deterioration of a relationship between Min and Ed (topical as we come up to Valentine's Day! Or maybe not…), filled with beautiful paintings by Maira Kalman. Most amusingly is the fact that Handler has made up every single film reference Min makes (and she makes a lot!) – it's worth reading just for his imagination and wit.
Best Contemporary

The Fault in Our Stars by John Green
If you haven't heard about this book, you've been living under a rock. This is probably the bestselling YA novel of 2012 and with good reason; it's funny, profound and tragic, and follows the story of Hazel and Augustus, two victims of cancer who find each other one day and stick together.
Best Dystopian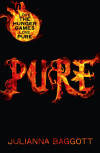 Pure by Julianna Baggott
Pure isn't just a dystopian, it's a post-apocalyptic novel too, but it's so good that it would win both categories; Baggott's prose is by far some of the best I have read in the genre (or in YA at all), and it's so rich with imagery and beautiful descriptions that it feels more like watching a film. That, combined with some of its fascinating characters, make this a book well worth reading and sharing; I've only had positive feedback from my friends!
Best Fantasy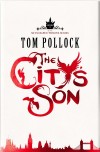 The City's Son by Tom Pollock
Much like Pure, The City's Son is filled with smashing descriptions of London coming alive. In my review, I described it as "Cornelia Funke for an urban generation" – this is very much an urban fairy-tale thanks to Pollock's wonderfully creations that include light-bulb people and railwraiths that bring London to life.
Best Historical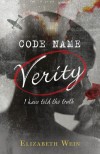 Code Name Verity by Elizabeth Wein
This is one helluva book – with two fantastically strong female characters, this is a story of friendship, loyalty and life. During World War II, wireless operator Verity and civilian pilot Maddie find each other and have each others backs – until, one day, Verity is dropped into enemy territory and quickly falls into the hands of the Gestapo. This is a exhilarating and extremely clever novel – I can't recommend it more highly!
Best Thriller
BZRK by Michael Grant
Possibly Michael Grant's best novel so far, this is a wonderfully imaginative and cleverly written novel that keeps you on the edge of your seat and explores the deeply unsettling world of nano-and-bio-technology as a means of warfare…be warned though, Grant doesn't pull his punches and BZRK gets pretty brutal at times.
Best Sci-fi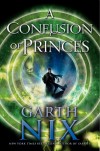 A Confusion of Princes by Garth Nix
This is the first "proper" YA space-opera I've read – and what a read! Nix's world-building is, of course, smashing, and focuses on the adventures of Prince Khemri as he tries to avoid being killed by one of his 999,999 princely siblings who are all vying to become the Emperor. One criticism I often level at Nix is that his characters aren't always up to scratch – thankfully, that isn't the case in this novel. Too bad there isn't a sequel (yet – I'm keeping my hopes up!)
Best Sequel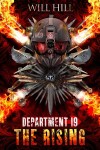 Department 19: The Rising by Will Hill
Will Hill managed to surpass his debut with The Rising. It's longer, more complex and takes the series to a huge cross-continental scale as well as building up the characters from their humble beginnings in Department 19. Well worth reading – particularly if you like your vampires deadly!