An Interview with Ruta Sepetys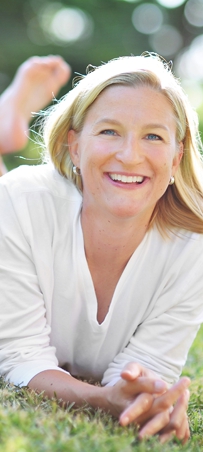 To coincide with Ruta Sepety's quick stop in the UK for the publication of the paperback version of Between Shades of Gray, Ruta kindly dropped by for an interview and giveaway of some tasy prizes (see below)!

I absolutely loved Between Shades of Gray (though I'm not sure "loved" is quite the correct term; it's very sad and haunting) when I read it earlier this year, and it's taken most people by storm.
ThirstforFiction: Between Shades of Gray deals with some frankly abhorrent material- why did you want to write this for Young Adults, if it could have so easily been an adult novel?
Ruta Sepetys: Many of the survivors I met were young when they were deported and I was very affected by the things they told me they experienced during their teen years in Siberia. Many of the teens had a will to live that surpassed that of the adults. They were powerful. I hoped that making the main character a young girl might add additional dimension to the story.
T4F: How hard was it to write such a gruelling and harrowing read? Did it

come naturally or did you struggle with putting such horrible acts to paper? What made you continue writing if it was such hard process?
RS: It was difficult and there were moments I wanted to quit. Emotionally, it pulled me through the wringer. Every day I was left pondering questions like "What does it take to bear the unbearable? And "Who Survives? Would I survive?" I cried a lot while writing the initial drafts of the book. I thought of my family members and what they must have experienced. My father fled, but many of our family members weren't able to leave. So of course I thought about the fact that my freedom and all the liberties I enjoy, came at the expense of other people.
T4F: Did writing Between Shades of Gray change any of your beliefs/world views?
RS: It opened my eyes to a level of suffering I previously knew nothing about. I was left in awe of these people who managed to use their suffering as a great teacher. They abandoned the "I" and the "Me" for "We." They joined together and said "We shall overcome" and that was more powerful than an individual, alone, saying "How will I get through this?" And they continued that spirit of community and patriotism throughout their entire occupation. These three small countries have the taught the world a large lesson of how to speak when your voice has been extinguished. After sixty years of brutal occupation they regained their independence, peacefully, and with dignity. So these people have opened my mind and heart to the concept of freedom through peaceful endurance.
T4F: Are there any characters you feel particularly close to? How much did your American upbringing impact the teenage characters?
RS: I feel very close to the character of Elena because she was inspired by my mother and my older sister. I hope that my American upbringing didn't leak into the characters. I wanted the characters to share universal aspects that teens could relate to, yet steeped in a horrific landscape of terror.
T4F: How long did it take you to write Between Shades of Gray? When did you decide you wanted to write down- did you contemplate any other media?
RS: It took me a year to write the first draft but then I revised for quite a long time with my agent prior to submitting to publishers. I had considered a non-fiction piece, but many of the survivors I interviewed told me, "I will tell you what happened to me, but you must promise you will never mention my name." Fifty years had passed but the pain and fear was still raw. In order to honor their request for anonymity, I created fictional characters to wrap around the events they described.
To win a signed copy of Between Shades of Gray, a BSOG bookmark and the BSOG book soundtrack, fill out the form below.
Rules:
You must be 13 or over
Giveaway is international
Only one entry per person
No extra entries- I believe in equal opportunities!
If you are feeling particularly awesome, feel free to tweet this giveaway, or retweet this tweet!
There will be one winner
Deadline is 1st December